Tickets
Free and open to the public.
Reservation recommended.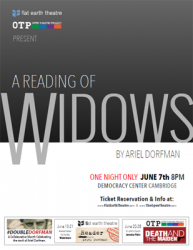 In a community where the men have been disappeared by a fascist government not unlike the playwright's native Chile, an unidentifiable corpse turns up in the river. The tormented women who remain — grandmothers, mothers, wives — rise up against their oppressors to demand their loved ones returned, dead or alive, at the risk of their own safety.