Acting. Local.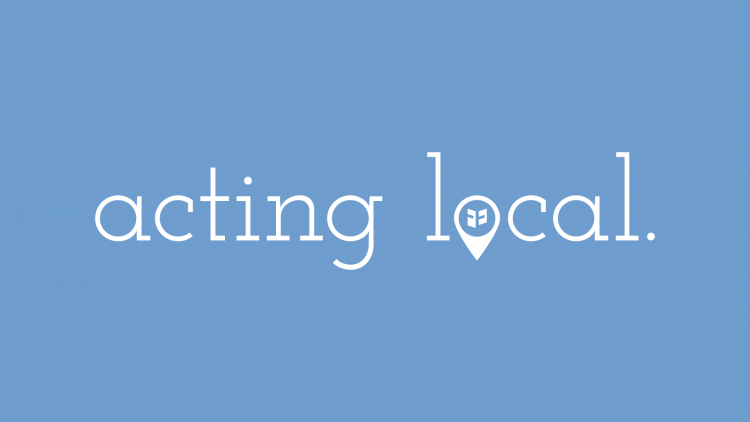 Flat Earth Theatre has been crafting award-winning, pulse-quickening, and evocative local theater for 12 years.
Become a member of Flat Earth's Acting Local campaign now through the end of 2019 with a tax-deductible donation that will allow us to pay local artists and make our local arts community better represented than ever.

We act locally. Cast locally. Design locally. Perform locally.
FET has grown in leaps and bounds over the past few seasons, reaching over 4000 audience members since our Founding Donor campaign in 2015. You've read the reviews, heard about the awards, and seen the shows.
And it's all because of you and our collaboration with some of the most gifted, talented, and exciting artists in the Greater Boston area.
Your tax-deductible donation allows us to keep creating the inclusive, smart, visceral, LOCAL performances we are known for.
Support thought-provoking theater right in your community.
The world is big – KEEP ACTING LOCAL.

---
Credit card donations can be made on the right sidebar with our secure system. If you would like to pay by check please send it, along with contact information, to:
Flat Earth Theatre
P.O. Box 1006
Watertown, MA 02472
If you have any questions about your donation, or would like to inquire about our corporate sponsorship opportunities, please contact [email protected].
Our Tax ID is 46-2106833
---
Flat Earth Founding Donors
We would like to thank those who contributed to our 2015 Founding Donors campaign.
Lindsay Alaimo

Rhea Becker

Dustin Bell

Ross And Midge Benjamin

Kathlden Bond

Juliet Bowler

David S Brenner

Elisabeth Burdick

Pat And Frank Carlson

Tina Sutton & John Carroll

Mary Ann Chiampa

Laura Cunningham

James Cusano

Karen And Ed Daly

Helen And David Downes

Joev Dubach

Lindsay Eagle

Mary Ferrara

Paola Ferrer

Kenny Fuentes

Donald Fulton

Robin Gabrielli

Edmund Golaski

Bill And Holly Gulden

James Hayward

Kristen Heider

Coriana Hunt Swartz

Elizabeth Hunter

Julie Kordis

Ellen And Michael Krause-Grosman

In Honor of Coriana Hunt Swartz

Melissa Langa

Amy Lehrmitt

In Memory of Bette Lehrmitt

Kathryn & Craig Lehrmitt

Marylou Maeder

Caitlin Mason

Greg And Maria Mason

Tasha Matthews

Vicki Meagher

Jessica Mink

Shaun Noonan

Kelly Noonan And Justus Perry

James Remmes

Korinne Ritchey

Louis Rocco

In Honor of Kevin Kordis and Sarah Gazdowicz

David N. Rogers

Chelsea Ronalter

Lynn Ronalter

Rachel Ronalter

James Rossi

Rachel Sacks

Elizabeth Salazar

Dawn & David Scaltreto

Jake Scaltreto

Debra Simes

Kenneth And Mary Ellen Sinkiewicz

Martha Putnam Sites

Brad Smith

Sarah Smith And Fred Perry

Tim Swartz

Victoria Townsend

Sarah Valentine

Connor Van Ness

Clea And Neal Winneg