Tickets
General Admission: $25*
Student: $12.50*†
* Includes MCA Facilities Fee
† Student ID Required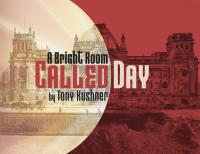 Berlin, 1932. A group of bohemian friends struggle to respond as Adolf Hitler and the Nazi Party rise to power. Watching their world unravel around them from the uncertain safety of Agnes Eggling's apartment, these artists, activists, and idealists grapple with the responsibility of making moral choices in a time of vanishing options. Hailed by the Chicago Tribune as "unabashedly political, thought-provoking, and a little scary," A Bright Room Called Day by Pulitzer Prize and Tony Award–winning playwright Tony Kushner (Angels in America) reverberates across time, from Germany's Weimar Republic to contemporary America, posing timely questions about citizenship, resistance, and complicity.
The Cast and Crew would like to extend special thanks to Ross and Midge Benjamin, whose generous support helped make
A Bright Room Called Day
possible.